Campervan Recipes For Cooking on the Road
Travelling in a campervan is more than just a journey; it's an adventure that sparks your inner wanderlust. 
As you explore new horizons, it's essential to keep your energy up with delicious and easy-to-make meals. 
In this blog, we'll be your culinary companion, sharing mouthwatering recipes and cooking tips for a satisfying road trip. 
Whether parked by the beach, nestled in the woods, or overlooking a breathtaking vista, these campervan recipes will make your culinary adventures as memorable as your travel experiences.
Free Spirit Campervan Recipes – Breakfast Burrito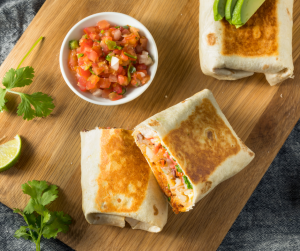 Ingredients:
4 large eggs
1/4 cup diced peppers
1/4 cup diced onions
1/4 cup diced tomatoes
1/4 cup shredded cheddar cheese
Salt and pepper to taste
4 large flour tortillas
Instructions:
Heat a frying pan or pan in your Free Spirit Campervan and add some cooking oil.
Sauté the diced onions, peppers, and tomatoes until they're soft.
Whisk the eggs in a bowl and pour them into the pan with the veggies.
Cook the eggs until they're scrambled and fully cooked.
Sprinkle cheddar cheese over the eggs and let it melt.
Warm the tortillas in a separate pan.
Place the cheesy scrambled eggs on each tortilla, season with salt and pepper, and roll them into burritos.
Wrap the burritos in foil for easy eating on the go.
Free Spirit Campervan Recipes – Veggie Stir-Fry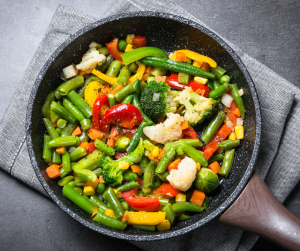 Ingredients:
2 cups of mixed vegetables (peppers, broccoli, carrots, mange tout)
1 cup of cooked rice or quinoa
2 tablespoons of soy sauce
1 tablespoon of cooking oil
1 teaspoon of minced garlic
1/2 teaspoon of ginger paste
Instructions:
Heat a large pan in your Free Spirit Campervan and add the cooking oil.
Add minced garlic and ginger paste, and sauté for a minute until soft.
Toss in the mixed vegetables and stir-fry until they're tender yet crisp.
Pour soy sauce over the veggies and stir well.
Add cooked rice or quinoa and stir-fry for another 2-3 minutes until everything is heated through.
Serve immediately.
Free Spirit Campervan Recipes – Caprese Salad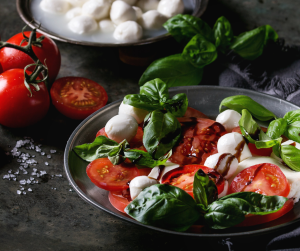 Ingredients:
2 ripe tomatoes
1 cup of fresh mozzarella cheese
1/2 cup fresh basil leaves
2 tablespoons of extra-virgin olive oil
Balsamic glaze (optional)
Salt and pepper to taste
Instructions:
Slice the tomatoes and arrange them on a serving plate.
Add mozzarella cheese on top of each tomato slice.
Tuck fresh basil leaves between the tomato and cheese.
Drizzle extra-virgin olive oil over the salad.
If you have it, add a touch of balsamic glaze for extra flavour.
Season with salt and pepper to taste.
Free Spirit Campervan Recipes – S'mores Dip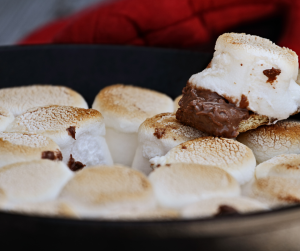 Ingredients:
1 cup of chocolate 
1 cup of mini marshmallows
Digestive or Biscoff Biscuits for dipping
Instructions:
Use a campfire with a heatproof dish.
Pop the chocolate evenly in the dish.
Top the chocolate with mini marshmallows.
Place the dish in the campfire and heat until the marshmallows are golden and gooey.
Use biscuits for dipping and enjoy your campfire-style s'mores dip.
Free Spirit Campervan Recipes – Fruit Parfait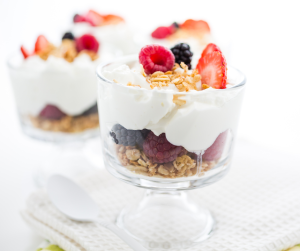 Ingredients:
1 cup of Greek yoghurt
1 cup of granola
1 cup of mixed berries (strawberries, blueberries, raspberries)
Honey for drizzling
Instructions:
In a campervan-friendly container, layer Greek yoghurt, granola, and mixed berries.
Repeat the layers until the container is full.
Drizzle honey over the top for sweetness.
Seal the container and keep it in your campervan fridge until you're ready to eat.
Cooking Tips for your Free Spirit Campervan Adventures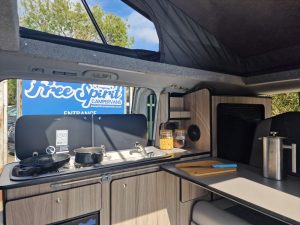 Prep Ahead: Pre-chop veggies and ingredients at home to save time and space in your Free Spirit Campervan kitchen.
Keep it Simple: Opt for recipes with minimal ingredients and easy preparation to enjoy your travel time to the fullest.
Compact Cookware: Invest in compact cookware and utensils designed for small kitchen spaces.
Plan Meals: Plan your meals and snacks in advance to avoid food waste and ensure you have everything you need.
With these campervan recipes, you can embark on culinary adventures that complement your road trip experiences. 
Cooking in your Free Spirit Campervan not only saves you money but also allows you to savour delicious homemade meals in the heart of nature. 
So, hit the road with Free Spirit Campervans and let your taste buds explore the world with you!
For more information about Free Spirit Campervans, call our friendly team today on 01243 649087