Exploring National Trust Properties in Your Free Spirit Campervan
Picture this: You're cruising down scenic country roads, the wind gently tousling your hair as you embark on a lifetime road trip in your Free Spirit Campervan. 
The world is your oyster, and the possibilities are endless. 
If you love history, culture, and natural beauty, there's no better way to satisfy your wanderlust than visiting National Trust properties across the UK. 
In this blog, we'll take you on a virtual journey to some of the most enchanting National Trust sites, from grand historic houses to sprawling gardens, and we'll show you how your Free Spirit campervan can be the perfect companion for your exploration.
Why National Trust Properties?
Before we look into our must-visit National Trust properties list, let's discuss why these sites are worth your time. 
The National Trust is a conservation charity that cares for historic properties, gardens, and landscapes all over the UK. 
Visiting these sites not only grants you access to some of the country's most treasured heritage but also supports the preservation of these cultural gems for future generations.
Planning Your Free Spirit Campervan Adventure
Before you hit the road, here are some essential tips for planning your National Trust adventure in your Free Spirit Campervan:
Become a National Trust Member:
Consider becoming a National Trust member before your trip. Membership grants you free access to all National Trust properties and helps support their ongoing conservation efforts.
Check Property Status:
Visit the National Trust website to check your chosen properties' opening status and any restrictions.
Campsite Reservations:
Reserve campsites or campervan-friendly accommodations in advance, especially during peak seasons. The National Trust often has campsites near their properties.
National Trust App:
Download the National Trust app to stay updated on property details, opening hours, and trail maps while on the go.
Enjoy Local Cuisine:
Explore local eateries and markets along the way to savour regional delicacies and support local businesses.
Now, let's embark on our National Trust journey in your Free Spirit Campervan!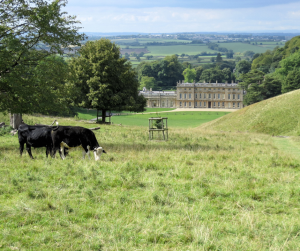 Start your adventure with a visit to Dyrham Park in Gloucestershire. 
This 17th-century mansion boasts stunning architecture and a magnificent deer park. 
Take a leisurely stroll through the gardens and enjoy a picnic amidst the tranquil surroundings. Don't forget to snap a photo of the picturesque West Front.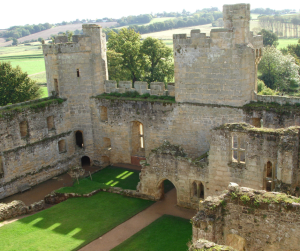 Next on our list is the fairy-tale-like Bodiam Castle in East Sussex. 
This moated medieval castle is the perfect spot for history enthusiasts. 
Explore its battlements, towers, and courtyard, and imagine yourself in a bygone era. The views from the top are simply breathtaking.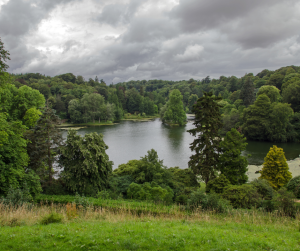 For a dose of natural beauty and tranquillity, head to Stourhead in Wiltshire. 
The stunning landscape garden features a serene lake, classical temples, and colourful foliage, making it a photographer's paradise. 
Explore the walking trails and let the beauty of nature envelop you.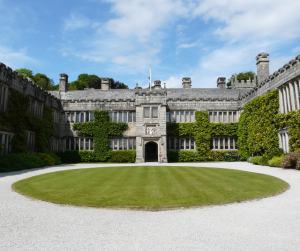 If you're heading to Cornwall, make a pit stop at Lanhydrock. 
This grand Victorian mansion offers a glimpse into the lives of the upper class in the late 19th century. 
The meticulously restored rooms and extensive gardens are a delight to explore.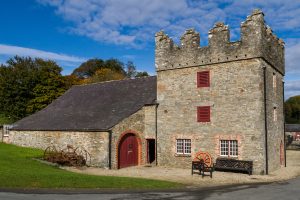 Castle Ward offers a unique blend of classical and Gothic architecture in Northern Ireland.
Explore the mansion and its contrasting Georgian and Victorian interiors. Don't miss the scenic trails along the shores of Strangford Lough, perfect for a refreshing walk.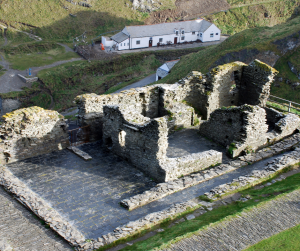 Tintagel Castle in Cornwall is steeped in Arthurian legend and boasts dramatic cliff-top views. 
Explore the ruins, including the iconic bridge, and imagine the tales of King Arthur and the Knights of the Round Table.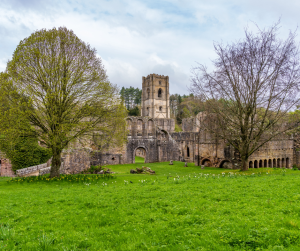 This UNESCO World Heritage Site combines the beauty of Cistercian monastery ruins with the serene elegance of a Georgian water garden. 
Wander through the abbey's atmospheric remains and take in the stunning vistas of the water garden.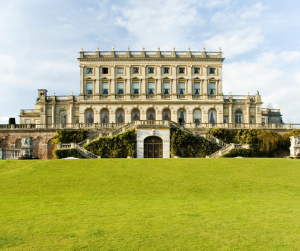 Cliveden, a magnificent Italianate mansion, has a rich history and is known for its stunning gardens and river views. 
Explore the estate, including the Parterre, Long Garden, and the wooded paths along the Thames.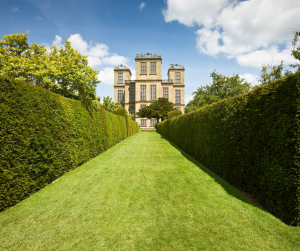 Hardwick Hall in Derbyshire is a testament to the power and wealth of the formidable Bess of Hardwick. 
Marvel at the magnificent tapestries, impressive architecture, and beautiful gardens. Climb to the top of the tower for panoramic views of the surrounding countryside.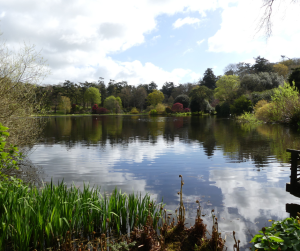 Our final destination is Mount Stewart in County Down, Northern Ireland. 
This stately home features beautiful gardens, including the world-famous Sunk Garden. Explore the elegant rooms and immerse yourself in the history of this remarkable estate.
Your Free Spirit Campervan Adventure Awaits!
With your Free Spirit Campervan as your trusty companion, exploring National Trust properties becomes an adventure like no other. 
From historic houses to enchanting gardens, each site offers a unique window into the past and the natural beauty of the UK. 
So, pack your bags, hit the road, and let the National Trust properties be your guide to a journey filled with culture, history, and unforgettable experiences. 
Happy travels! 🚐🏰🌳
For more information about Free Spirit Campervans, call our friendly team today on 01243 649087