At Freespirit, we offer some super alternative options to a VW camper.
When 'campervan' is mentioned, people will likely instantly think of the VW camper, the Split Screen or the Bay Window. 
They are, without question, good vehicles and are likely the choice for many. However, other options are out there; in our blog today, we will go in-depth on the different choices we at Free Spirit Campervans offer.
The VW Type 2, created from a sketch by Ben Pon and based on the Beetle's design (Type 1), was a very affordable, reliable, and comfortable van compared to other van models at the time, which lacked these qualities.
Since its close connection to the counterculture movement of the 1960s and 70s, the VW Camper, or 'California' as it is known, has become a well-recognised vehicle. 
Even though it's now a pricey option, its design has been updated, and its popularity has remained steady, we would like to demonstrate alternative options.
This blog will present some appealing substitutes for the Volkswagen Camper.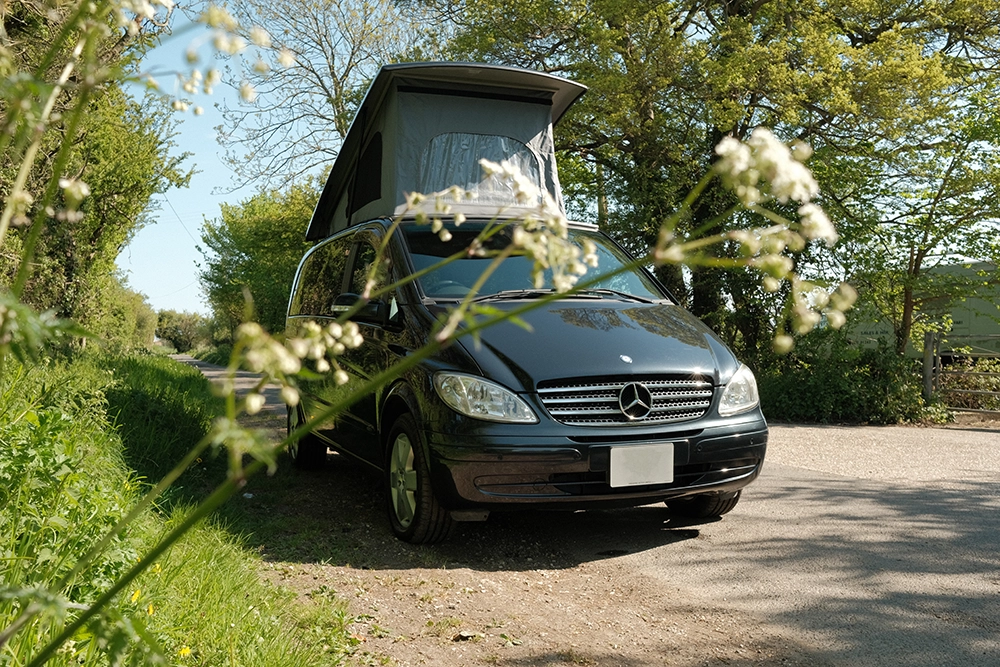 Alternative Options to a VW Camper – Mercedes Viano
While there are many great campervans out there to choose from, at Free Spirit Campervans, we believe that the Mercedes Viano is a better alternative option to a VW camper for many reasons.
The Mercedes Viano is a more spacious vehicle than the VW campervan, offering you and your travel companions more space and comfort. With room for up to six people, you'll have plenty of space to stretch out and relax, even on longer trips.
The Viano also comes with a range of premium features, such as comfortable seating, air conditioning, and a high-quality sound system, making it a more luxurious and comfortable option overall.
The Mercedes Viano is a powerful vehicle that offers superior performance on the road. Moreover, it delivers the right balance of power and efficiency with various engine options.
The Viano also has advanced safety features, such as stability control, traction control, and airbags, making it a safer and more reliable choice than the VW campervan.
At Free Spirit, we believe the Viano is a more versatile vehicle than the VW campervan, offering a range of seating configurations and storage options to suit your needs. So whether you're travelling with a large group or need extra space for adventuring gear and equipment, the Viano can accommodate your needs.
And when it comes to camping, the Viano is a great option because it has a comfortable sleeping space once converted by Free Spirit Campervans. With fold-down seats and various other features, you can create a cosy sleeping area that will keep you comfortable and warm all night.
Overall, while the VW campervan is an excellent option for some campers, we believe that the Mercedes Viano is a better choice for those who want more space, comfort, performance, and versatility and of course, value for money.
So if you're planning a road trip or camping adventure, consider the Viano as your vehicle of choice!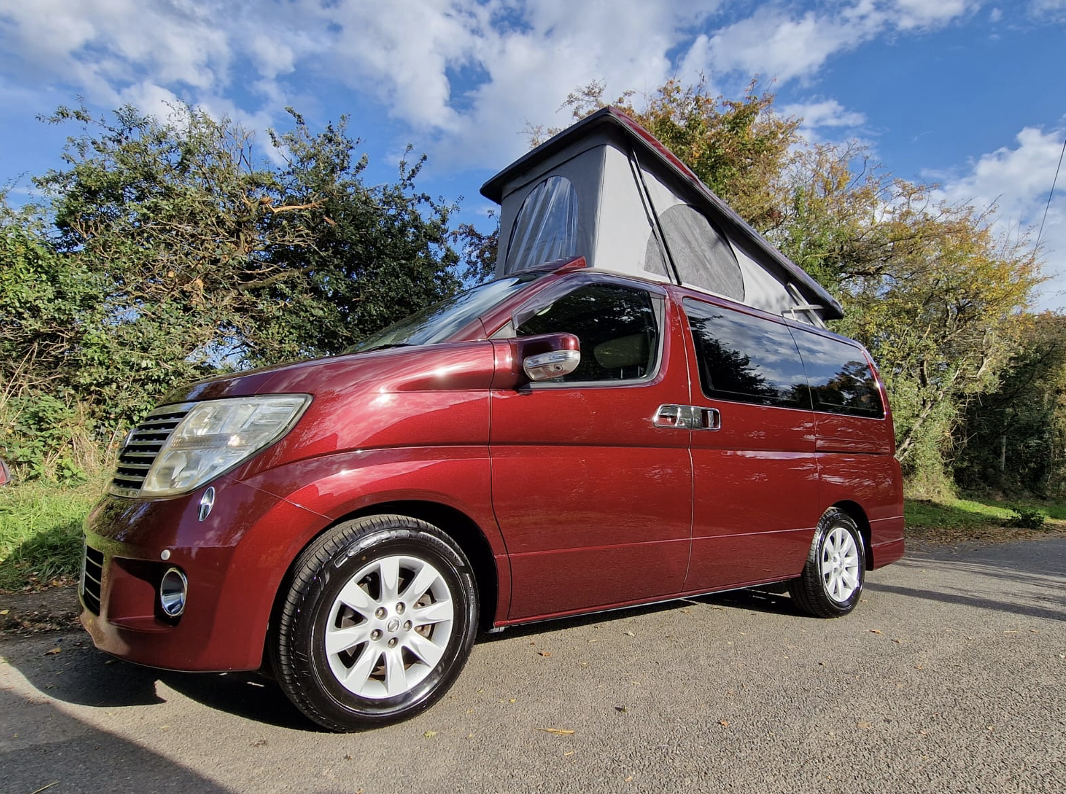 Alternative Options to a VW Camper – Nissan Elgrand
The Nissan Elgrand is also a roomier alternative option to a VW camper, offering you, your family and your friends a great way to have ample space to relax.
With the premium features like the Mercedes, such as comfortable seating, air conditioning, and a high-quality sound system, the Elgrand is a perfect base vehicle for a Free Spirit Campervan conversion.
The Nissan Elgrand offers greater adaptability than the VW campervan, with various seating options and storage solutions to suit any situation. So whether you're loaded up with your family or friends or require more storage room for supplies, mountain bike or kayak, the Elgrand can be customised by Free Spirit Campervans to your individual requirements.
The Elgrand also offers superior insulation for those cold winter nights, with quality insulation that helps keep out the chill. In addition, the Elgrand has various safety features, such as an advanced airbag system, ABS brakes, and a rear-view camera, to keep you and your family safe on the road. 
The Nissan Elgrand is the perfect campervan for any adventure, with many luxury features and customisation options.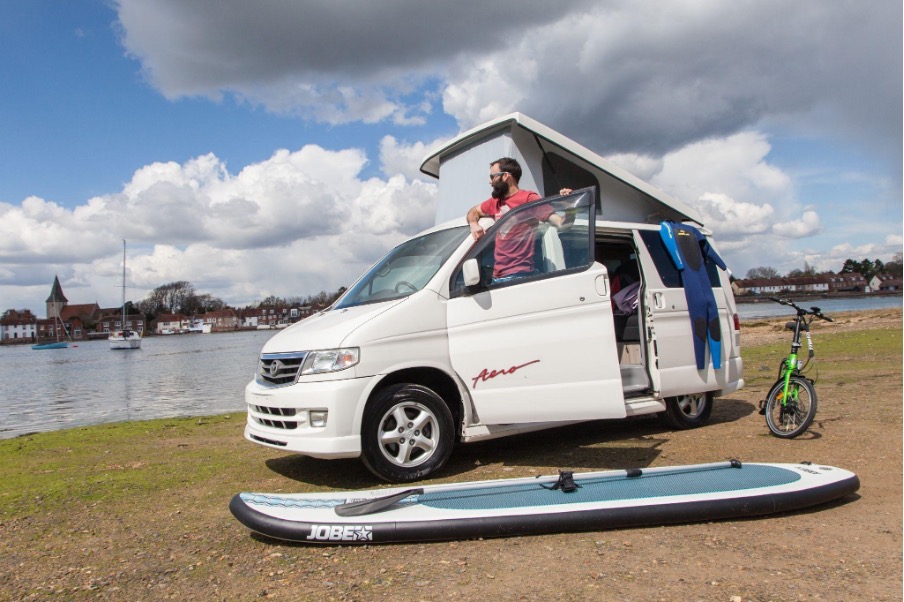 Alternative Options to a VW Camper – Mazda Bongo
The Bongo is one of the most economical yet reliable options for a camper van in the UK and a great contender for top VW Transporter alternatives.
The Mazda Bongo ticks many boxes as they come with a very high specification as standard. Furthermore, they are Japanese manufactured and come with a much higher specification than the VW Transporter.
Bongo is the number one alternative to the T4 and T5 Transporter. Almost all variants boast electric windows and air conditioning, unlike the lower-specification VW Transporters from the early 2000s. The majority of Bongos are also automatic.
The Mazda Bongo has a narrow body allowing for easy manoeuvrability; it is the most popular alternative to the VW Transporter in the UK.
Bongos have been ruling the second-hand van market since enterprising British motor dealers decided to take advantage of the stringent Japanese rules on old vehicles in the late 90s and early 2000s.
These extremely versatile 'weekenders' offer fantastic value for money with cabin space that can comfortably accommodate up to 8 people (depending on trim) and sleep four people.
Converted Bongos from Free Spirit Campervans also have an area for washing and cooking.
Plenty of clubs and websites dedicated to Bongos provide helpful advice; just be wary of any DIY conversions; we would, of course, recommend that you ask our advice when buying a converted Bongo. Why not pop in to see us and see one of our converted campervans in the flesh!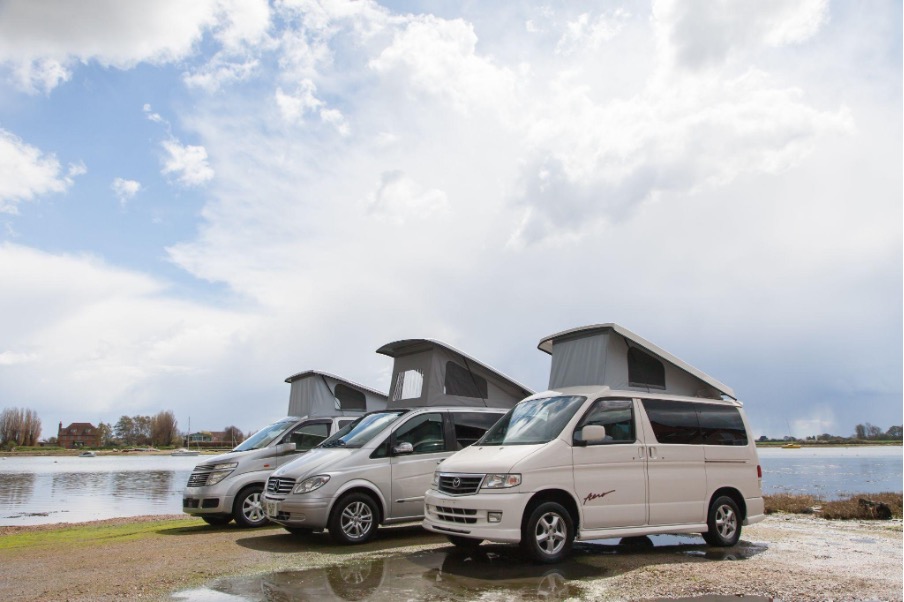 Why Choose Free Spirit Campervans
At Free Spirit Campervans, we specialise in converting vehicles into fully functional campervans, allowing individuals to travel and live on the road in comfort and style.
We pride ourselves on our commitment to quality, using only the highest-quality materials and components in our builds. In addition, we work with clients to ensure that the final product meets their needs and preferences, from layout and design to the choice of furnishings and appliances.
We are a top choice for anyone looking to embark on their van life adventure, so give us a call, arrange to pop in and see our alternative options to a vw camper and have a friendly chat with our knowledgeable team!