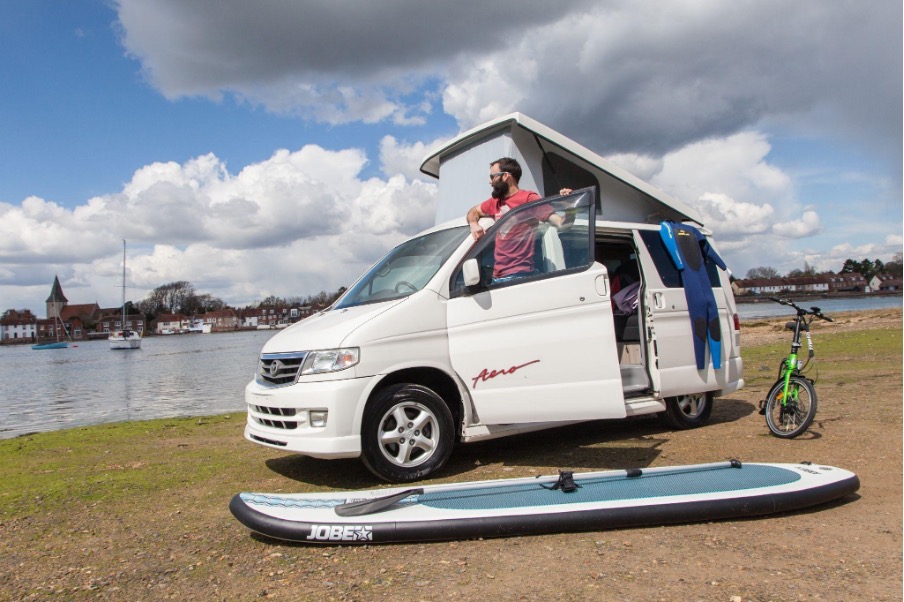 With thousands of miles of stunning coastline around mainland England and Wales, there are many awesome beaches to visit around the coast. You could say we are spoilt for choice. So, take me to the beach!
In our opinion, the best way to see these beaches is to travel by campervan, and our fabulous Freespirit campervan conversions are perfect for your adventure! (You could walk, but if you walked 10 miles a day, it would take 3 years!).
But, where to go?
We have done a little research, and here are some recommendations on where to take your campervan on a little (or big adventure) to visit some spectacular beaches around the coast.
So, pack up your campervan and take yourself on an awesome road trip. See how many beaches in the UK you can visit.
We promise you won't be disappointed.
Take me to the beach…

Beaches for campervans.
Along the UK coast, there are so many beautiful beaches, all with their own unique charm, many in areas of outstanding natural beauty and an abundance of pretty seaside towns to visit along the way.
What are you waiting for?
West Wittering, West Sussex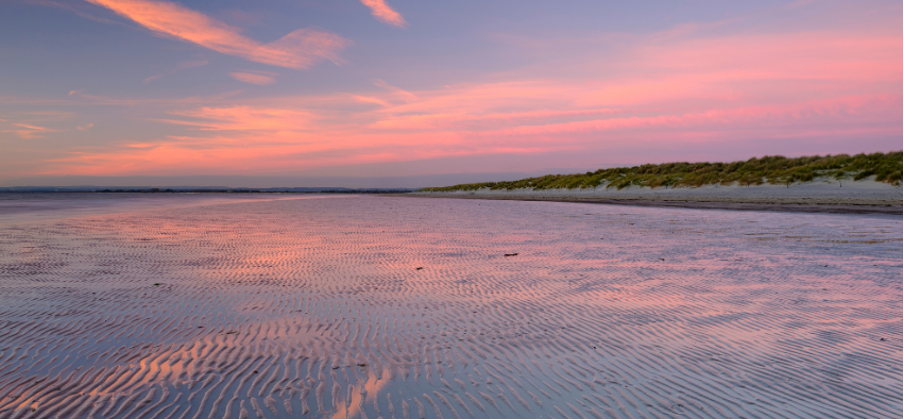 Firstly, West Wittering Beach in West Sussex is just down the road from our base in Chichester.
What a beauty. Vast stretches of sand. Beautiful sunsets.
The beach here is very popular so it is advisable to book parking in advance. Book parking at West Wittering
You can even stay overnight at a nearby campsite, Chichester Camping and Caravan Club Site, so you can enjoy both the sunset and the sunrise.
Camber Sands, East Sussex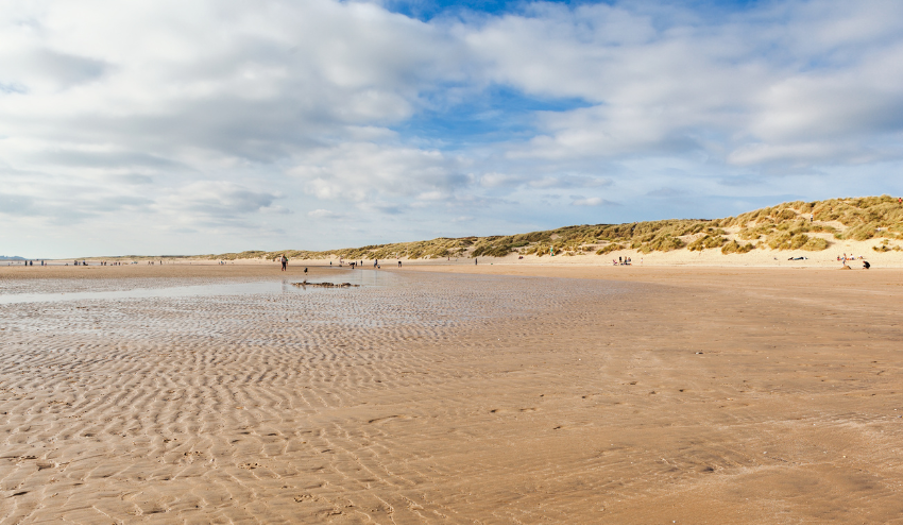 Camber Sands in East Sussex is unique along this part of the south coast in that it has sand and sand dunes, unlike most of its pebbly neighbours!
It is a popular kitesurfing and windsurfing spot for those of you seeking a thrill.
As it is a vast sandy beach, bring those buckets and spades and start building that epic sand castle. This applies to all ages!
Perranporth, Cornwall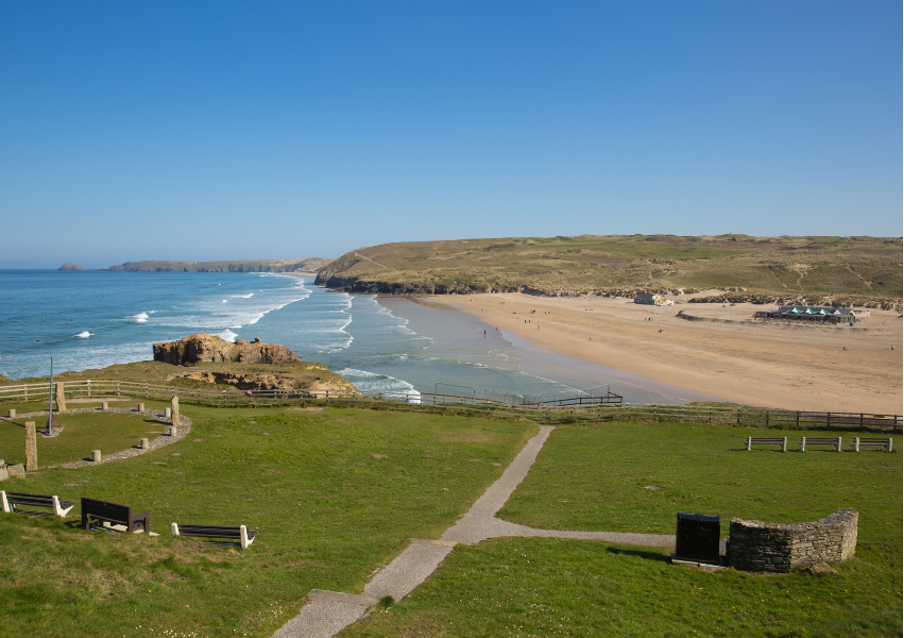 With so many stunning spots in the South West of England, there are so many wonderful beaches to visit in a campervan.
There is something for everyone, from surf beaches to hidden pretty coves, as well as quirky seaside towns.
Situated on the north Cornwall coast, Perranporth is the perfect spot to visit with your campervan. Sand, surf and a pub literally right on the beach!
You can park your campervan right next to the beach, very handy if you like to surf or kayak. Or if you prefer to take it easy, there are almost 2 miles of sand at low tide to stroll along and explore the rock pools. and if you have a dog with you, it's a dog-friendly beach for them to have fun too.
Brean Sands, Somerset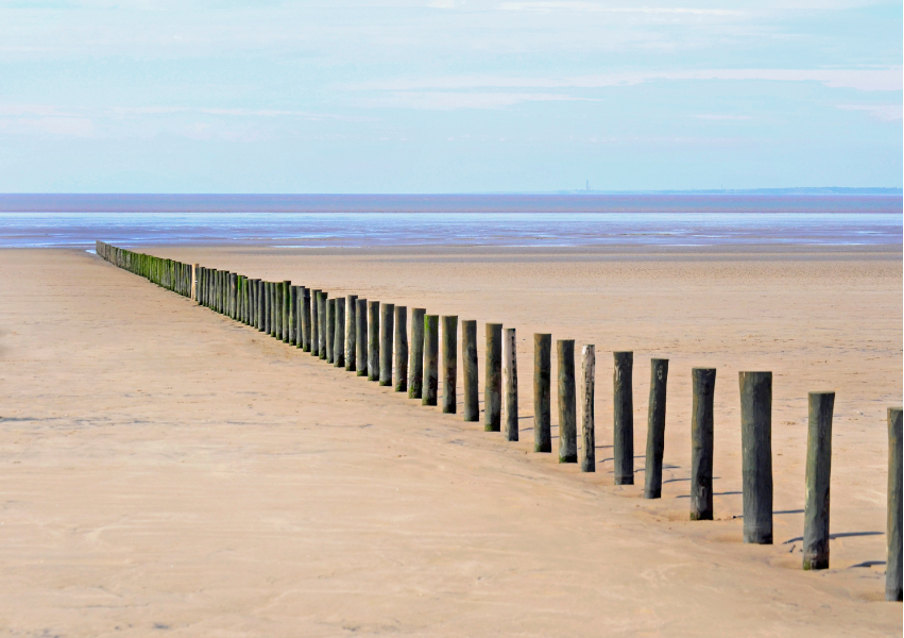 Brean Sands on the Somerset coast boasts what is said to be the second-largest stretch of sand in Europe. It also has designated parking right on the beach, perfect for rocking up in your campervan, putting the kettle on or cracking open a beer and watching the different types of sea birds that also like to visit the beach.
New Quay, Wales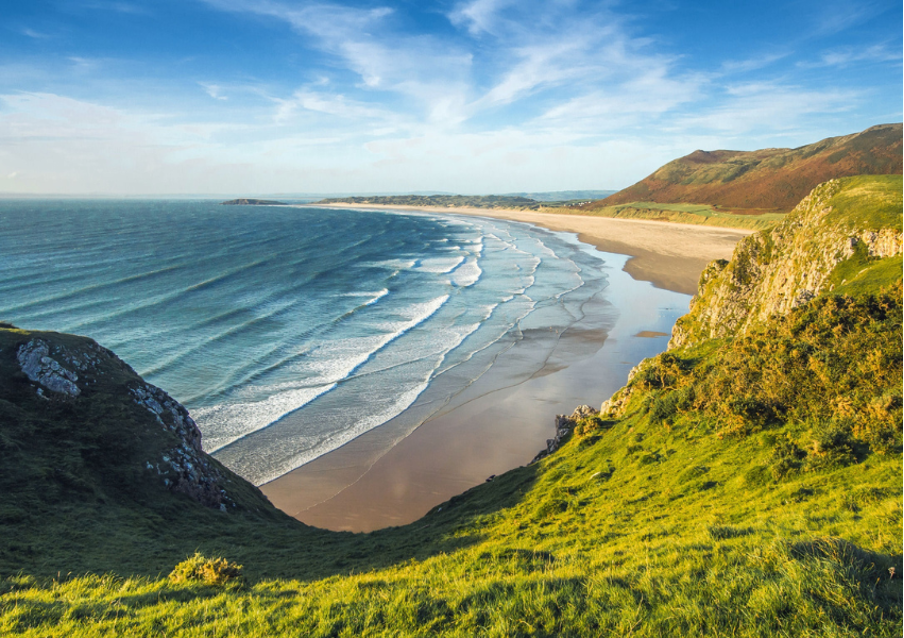 Wales has some beautiful sandy beaches, which are quieter than the well-tread paths in south-west England.
New Quay, Ceredigion in West Wales, is really rather beautiful. A seaside town with magnificent sandy beaches, a harbour and a literary history with its strong connection to the poet Dylan Thomas
Stay overnight and explore the area. Find out more information here about camping in the area.
Rhossili Bay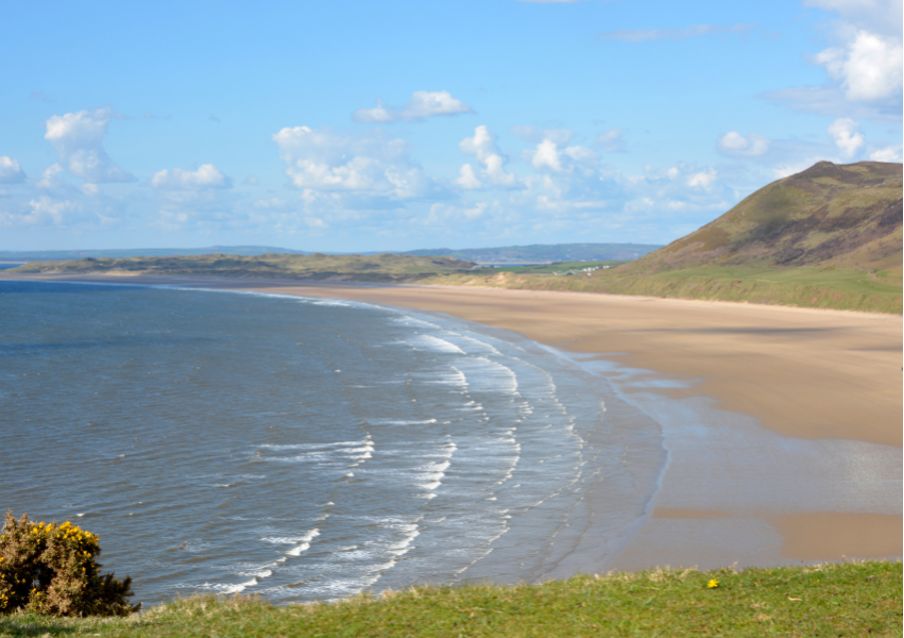 On the south coast of Glamorgan, Rhossili Bay, is known as one of the best beaches in Wales and indeed the UK. In an area of outstanding natural beauty, protected by The National Trust, there are 3 miles of sandy beach and a shipwreck, and you may even be lucky enough to spot some seals.
Park up, walk along the sands and enjoy the view. Or stay a bit longer and camp on a nearby site.
Whitby, North Yorkshire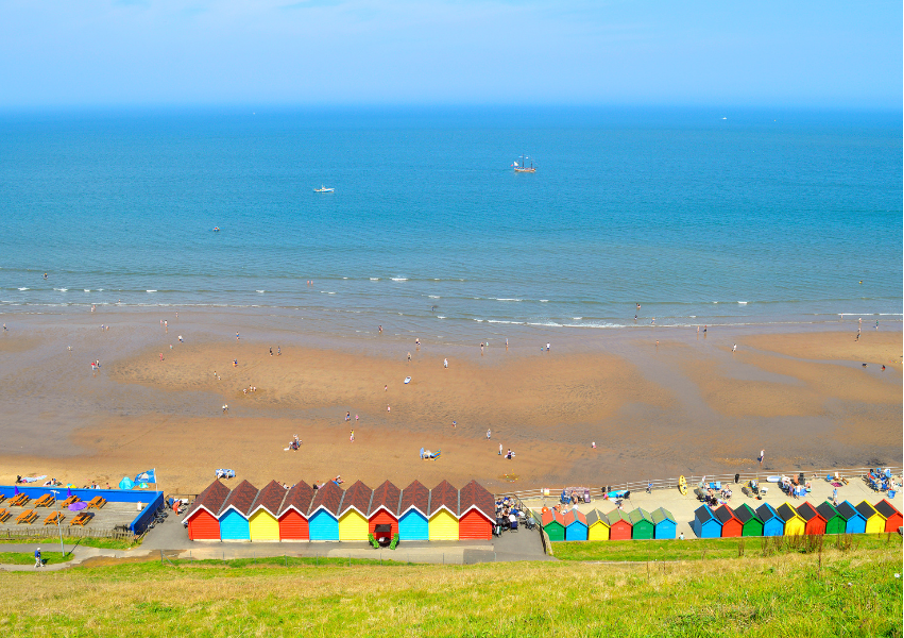 Whitby in North Yorkshire has 2 beaches on either side of the river Esk. Tate Hill, on one side has a smaller sandy sheltered beach whilst West Cliff, on the other side, has a far larger stretch of sand with colourful beach huts and traditional seaside holiday charm. You can even have a donkey ride!
There is also Sandsend beach, perfect for families and you can park your campervan right next to the beach.
Cayton Bay, North Yorkshire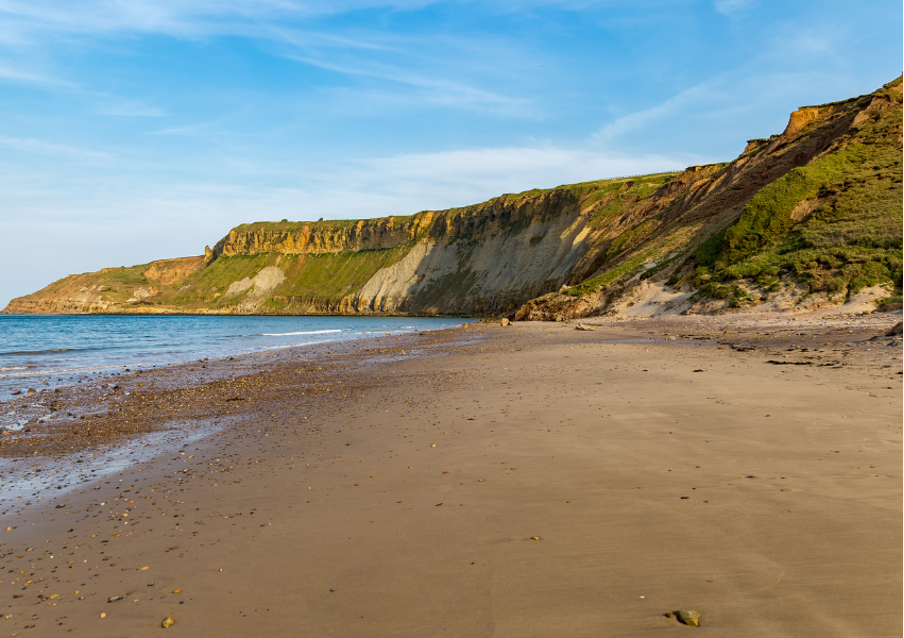 Just south of Scarborough is Cayton Bay, a quieter beach popular with bird watchers and fossil hunters. Also popular with surfers being home to Scarborough Surfs School.
Brancaster Beach, Norfolk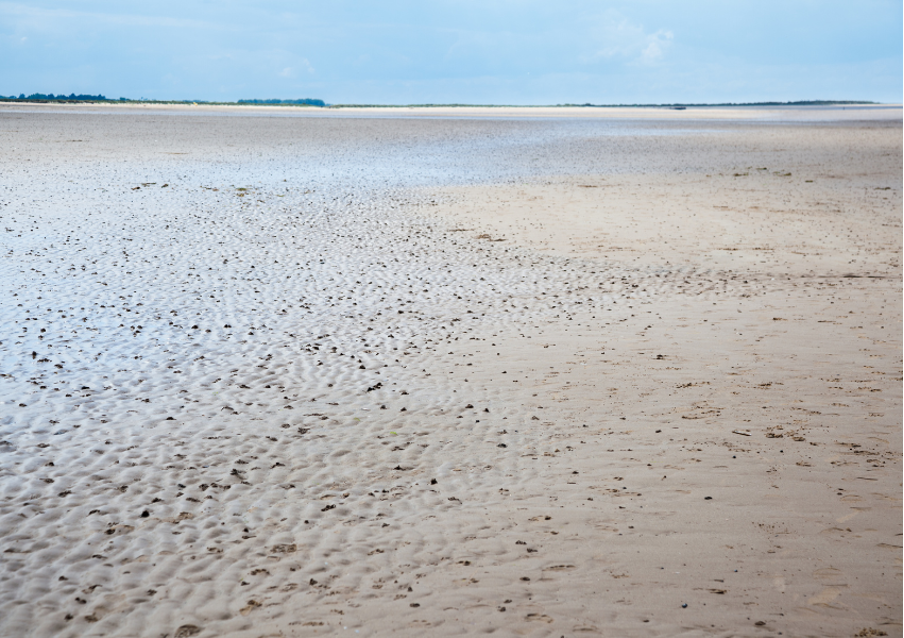 Another beach owned by The National Trust is Brancaster Beach in Norfolk. Golden Sands, is family-friendly, dog-friendly, and the perfect place to park up the camper, enjoy a walk, have a picnic or, for the more active, enjoy some kitesurfing or windsurfing!
Would you like to begin your own campervan adventure?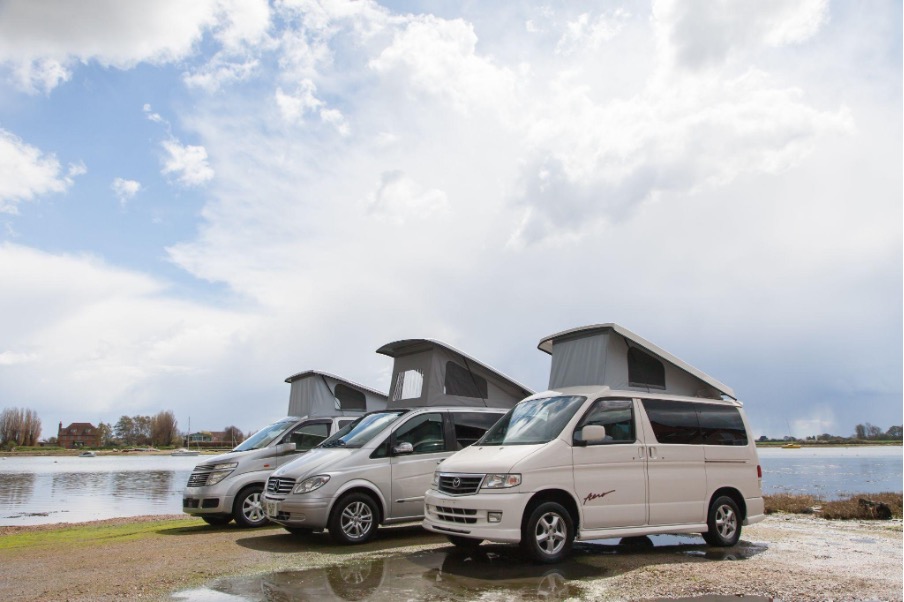 Owning a Free Spirit Campervan can transform your dream into a reality so you can take off on a coastal adventure and visit some pretty awesome beaches.
Call our friendly team on 01243 939406 and talk to us about our amazing campervan conversions so you can live the campervan dream and you too can go and visit some of those beautiful beaches around the UK.
Breathe in the sea air, dip your toes in the sea, build a sandcastle, paddleboard or enjoy walking on the sand. Make the most of our beautiful coastline, from the comfort of a Freespirit campervan; you really won't regret it.