Exploring France's Perfect Getaways with Free Spirit Campervans
Bonjour, fellow adventurers! 
At Free Spirit Campervans, in this blog, we will be your guides on an unforgettable journey through the enchanting landscapes of France whilst in the comfort of your bespoke campervan from us.
Whether you're seeking charming villages, picturesque coastlines, or historical wonders, France has something for everyone. 
So, start planning which Free Spirit Campervan is for you, buckle up and let's embark on an exciting road trip to exploring France's perfect getaways taking in some of the most captivating places in this beautiful country!
Provence: Land of Lavender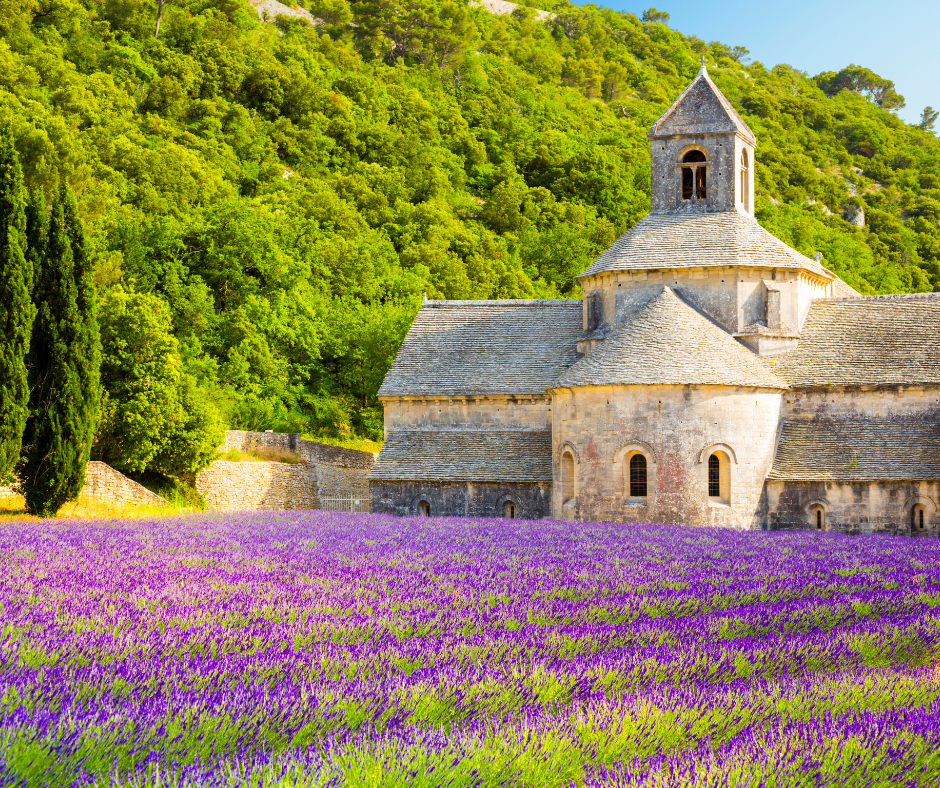 The first stop in this blog of Exploring France's Perfect Getaways, takes to Provence's sun-kissed region, famous for its fragrant lavender fields and stunning countryside. Get your Free Spirit Campervan settled and then wander through the charming streets of villages like Gordes and Roussillon, where traditional stone houses painted in warm hues will transport you back in time. Don't miss the breathtaking views from the Abbaye Notre-Dame de Sénanque, nestled amidst lavender fields that bloom in July and August.
The French Riviera: A Playground for the Rich and Famous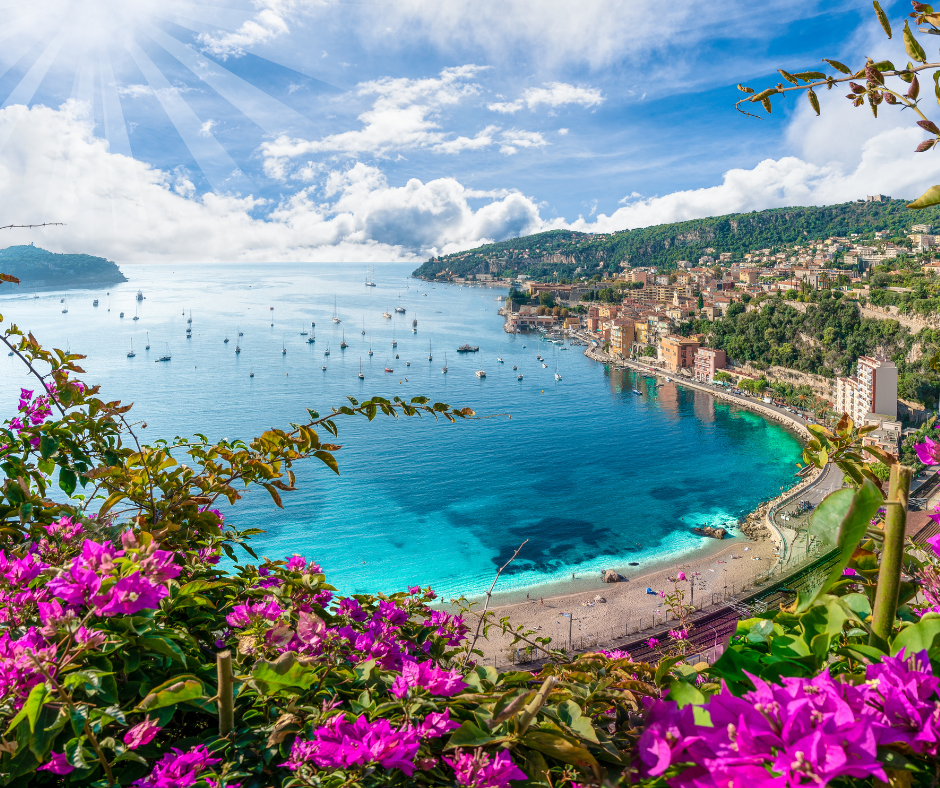 Next, head to the glamorous French Riviera in your Free Spirit Campervan, where luxury meets natural beauty. Park your campervan in enchanting cities like Nice, Cannes, and Saint-Tropez, and soak in the glitz and glamour. 
Stroll along the Promenade des Anglais, explore the medieval Old Town of Antibes, and take in the opulence of the Palais des Festivals in Cannes. If you want a touch of nature, visit the nearby Esterel Massif for scenic hikes.
Loire Valley: Castles and Vineyards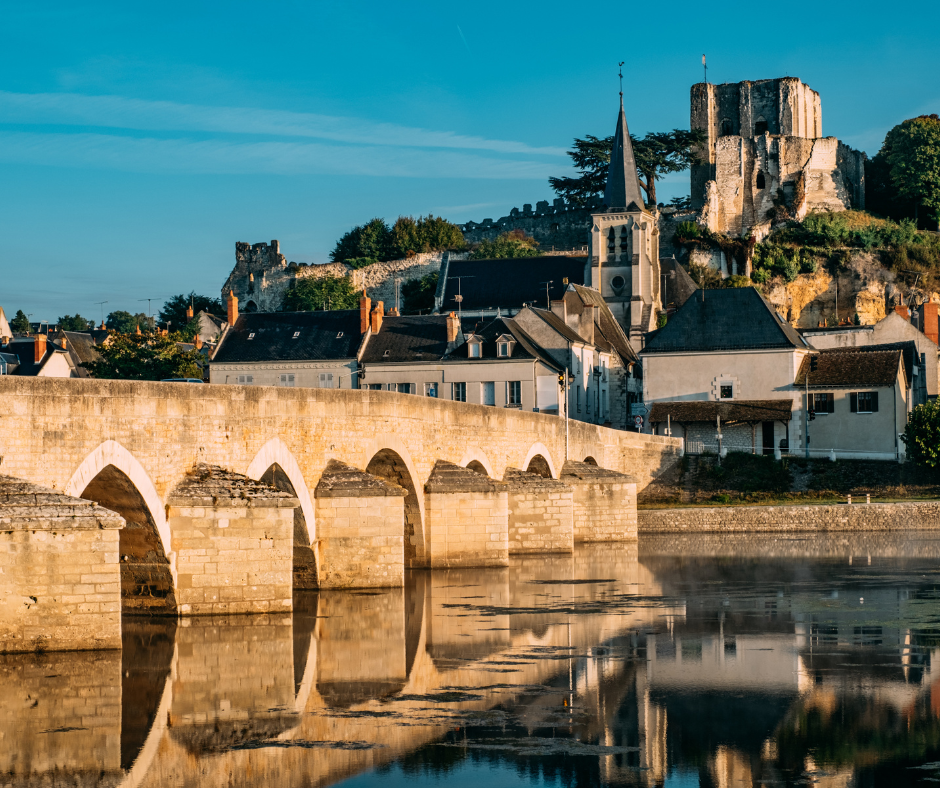 Prepare to be enchanted by the Loire Valley, a UNESCO World Heritage site that boasts fairytale-like châteaux and rolling vineyards. 
Explore the majestic Château de Chambord, known for its grandeur and unique double-helix staircase. 
Continue your adventure in your Free Spirit Campervan with a visit to the Château de Chenonceau, gracefully spanning the River Cher. While here, indulge in some of the region's finest wines from local vineyards.
Mont Saint-Michel: A Marvel of Architecture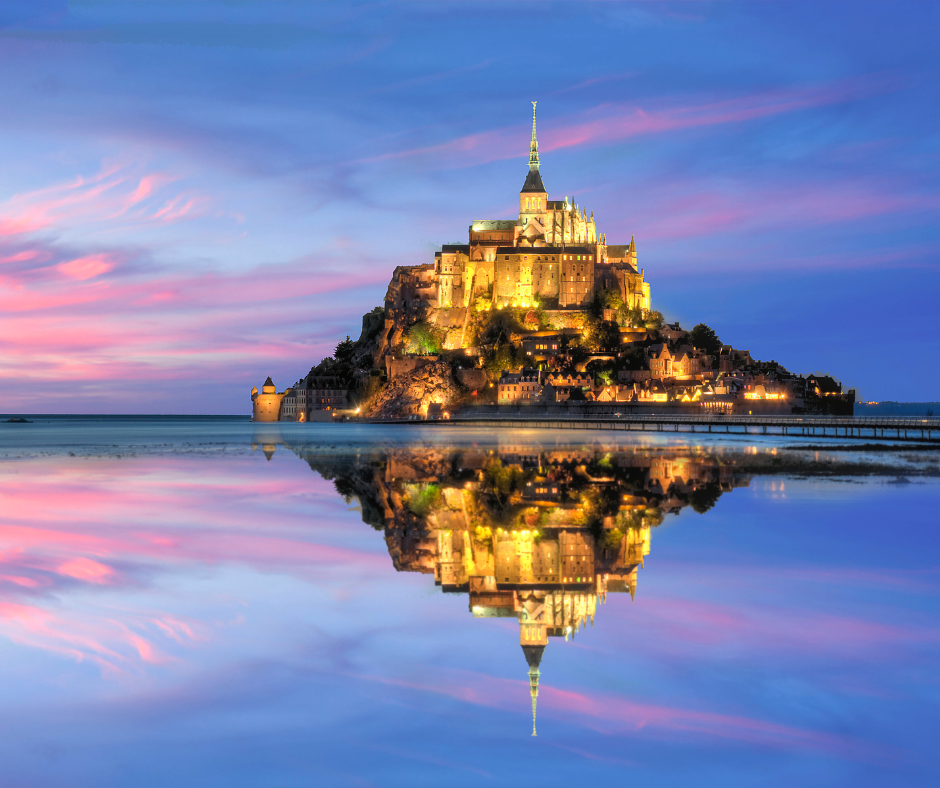 No trip to France in your Free Spirit Campervan would be complete without a visit to the iconic Mont Saint-Michel, a medieval abbey perched atop a rocky island. 
The tidal island's stunning architecture and the surrounding bay's shifting tides create a mesmerising sight. Amble through the cobbled streets and climb to the abbey's top for breathtaking views of the surrounding landscape.
Alsace: A Picture-Perfect Region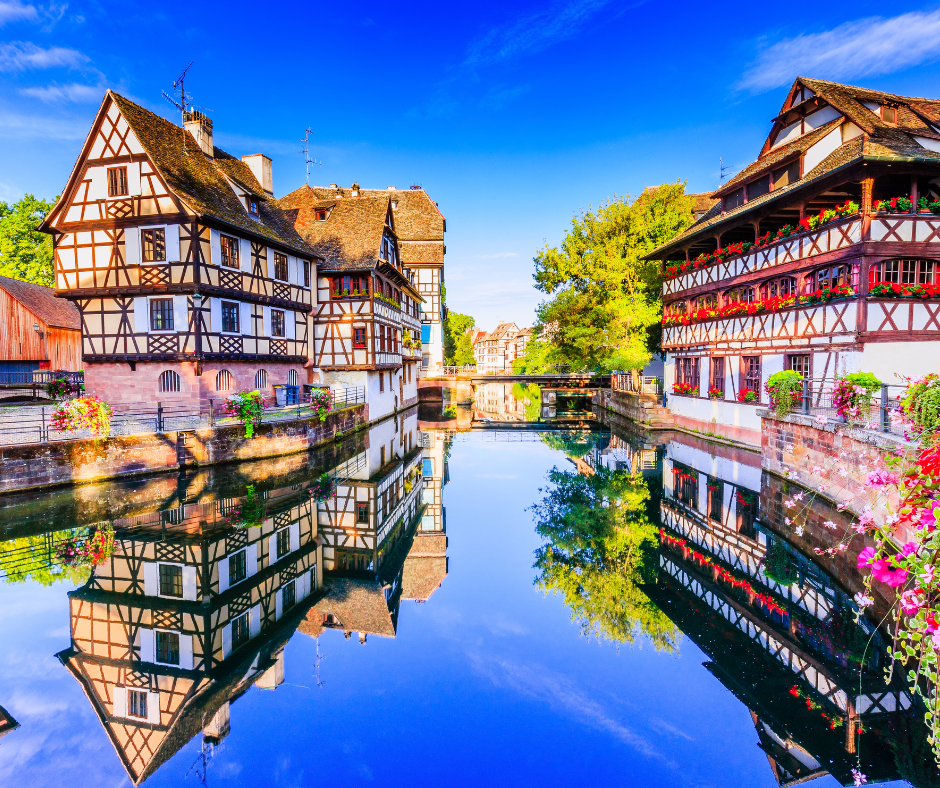 Alsace is a true gem, easy to get to in your Free Spirit Campervan, nestled in northeastern France near the German border. 
Famous for its half-timbered houses and flower-filled streets, towns like Strasbourg, Colmar, and Eguisheim will make you feel like you've stepped into a fairytale. Explore the charming canals and historical sites of Strasbourg's Grande Île, a UNESCO-listed area, and savour the delectable Alsatian cuisine, alternatively buy some of the local produce and cook up a delight in your Free Spirit Campervan.
The French Alps: Adventure Awaits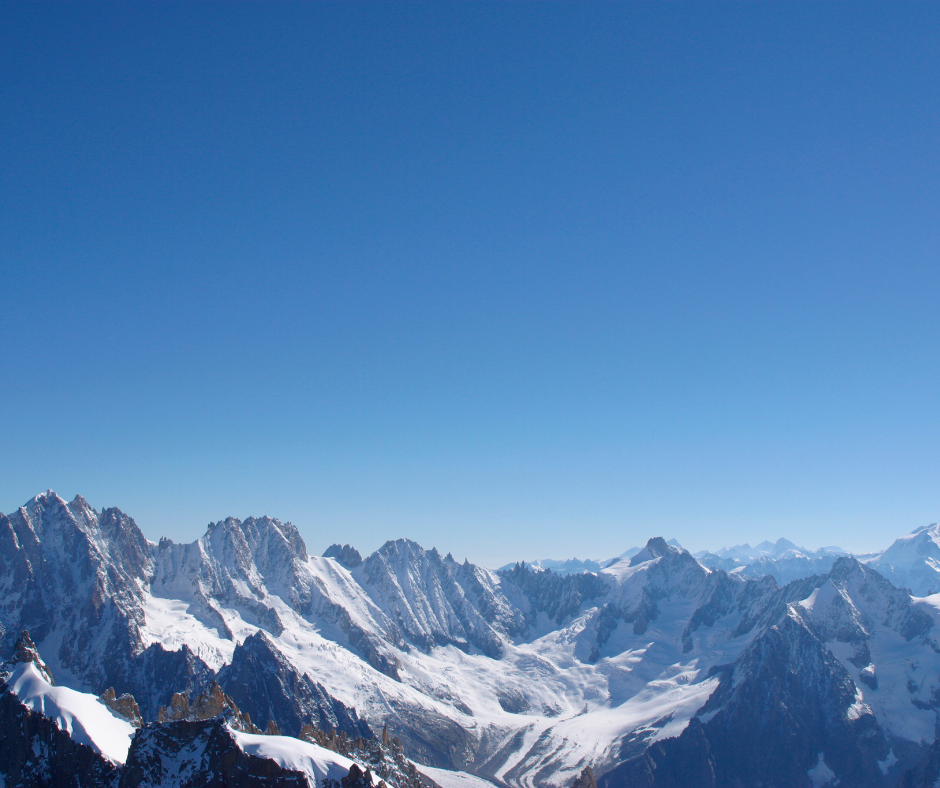 For the thrill-seekers among you, the French Alps offer an adrenaline-pumping experience. With your Free Spirit Campervan as your base, indulge in activities like hiking, mountain biking, and paragliding. 
Enjoy the scenic beauty of Chamonix-Mont-Blanc, and if you're feeling adventurous, conquer the challenging climb to the summit of Mont Blanc, the highest peak in Western Europe, then back to your campervan, to take off your boots and have a well earned relax.
Dordogne: A Journey to Prehistory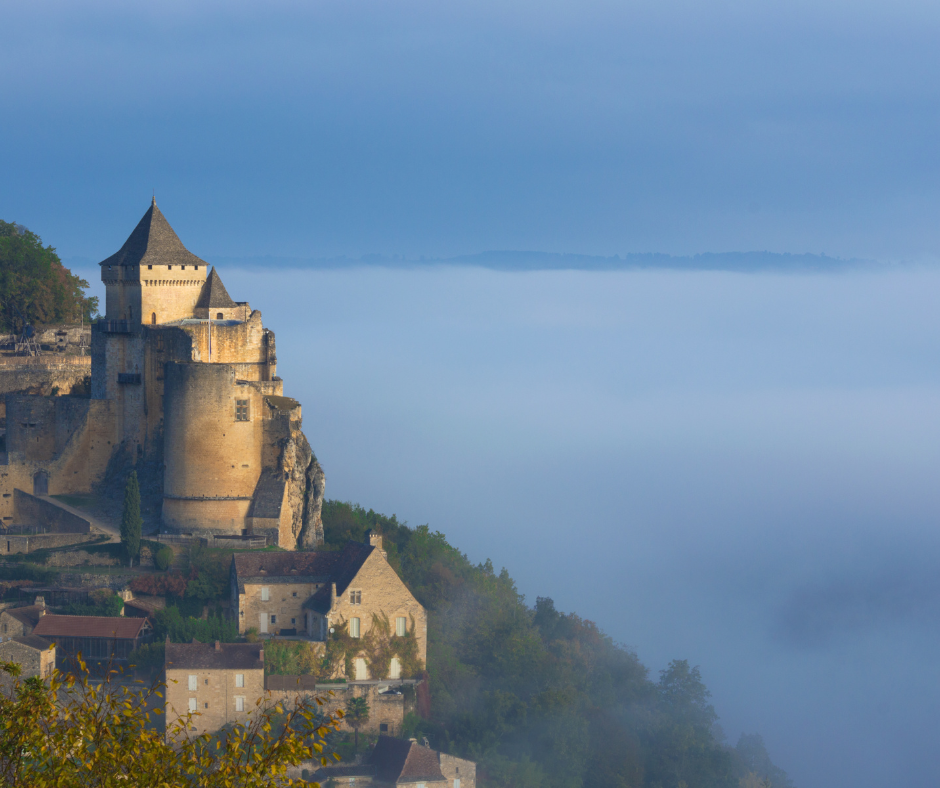 Discover the captivating region of Dordogne, and drive the beautifully scenic roads in your Free Spirit Campervan that are renowned for its prehistoric caves and medieval towns. 
Visit the Lascaux Caves, known for their ancient cave paintings dating back over 17,000 years. Roam through the picturesque town of Sarlat-la-Canéda, with its well-preserved medieval architecture and bustling markets.
Normandy: Where History Comes Alive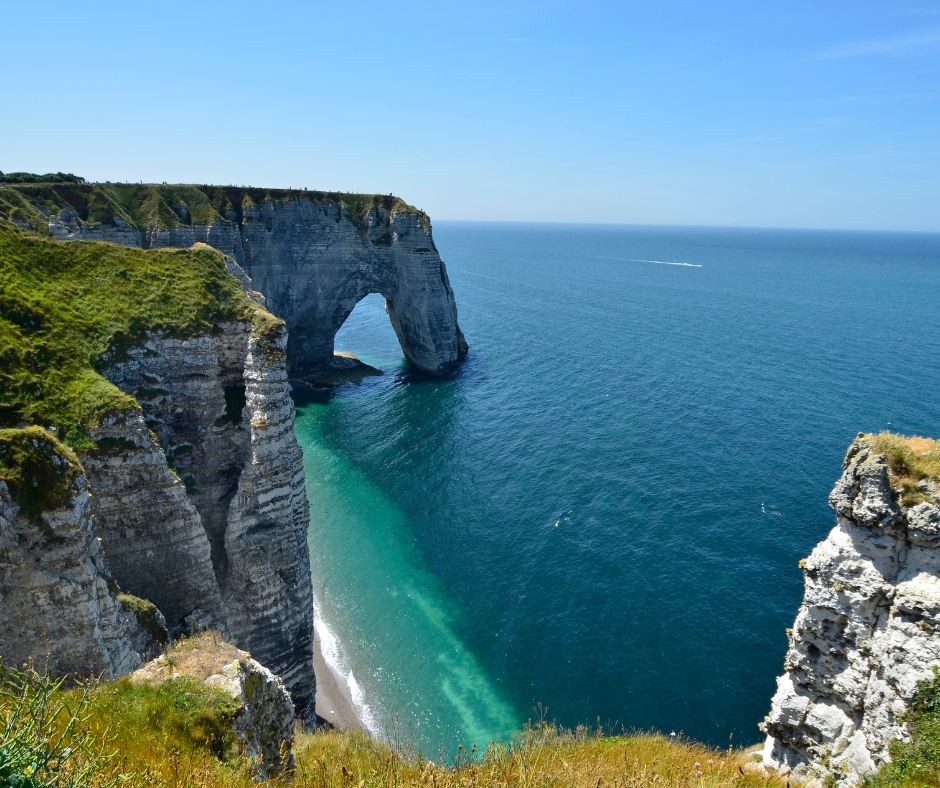 History buffs will be delighted by the wonders of Normandy. Jump in your Free Spirit Campervan and plan the next leg of your journey, pay your respects at the D-Day Landing beaches, where pivotal events of World War II unfolded. 
You then have the freedom to explore the iconic island commune of Mont-Saint-Michel, then head to Honfleur's charming harbour town, immortalised by famous artists like Claude Monet.
Corsica: An Island of Beauty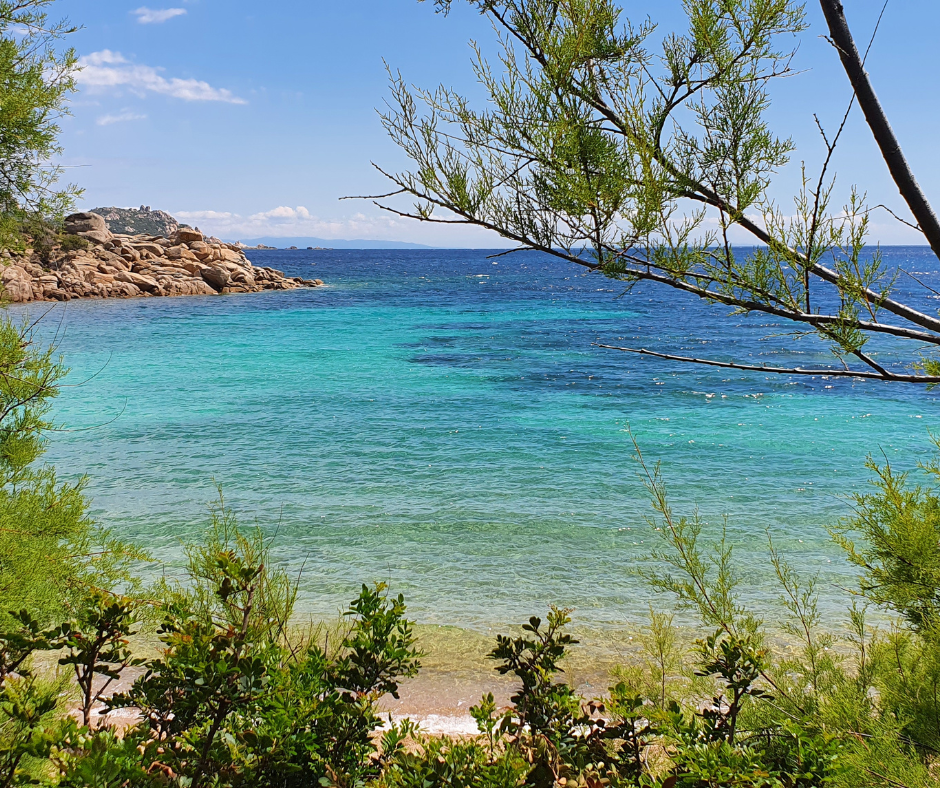 Our final destination in this blog about Exploring France's Perfect Getaways is Corsica, the "Island of Beauty," where rugged mountains meet crystal-clear waters. 
You can travel by ferry in your Free Spirit Campervan to the ports of Bastia, Ajaccio, Bonifacio, and Porto-Vecchio in Corsica from Nice, Toulon and Marseille in France.
Camp by beautiful beaches like Palombaggia or Santa Giulia, and snorkel in the pristine Mediterranean Sea. Don't miss the historic town of Bonifacio, perched dramatically atop white limestone cliffs.
We hope this tantalising tour of France has inspired your next adventure. Exploring France's Perfect Getaways. 
At Free Spirit Campervans, we encourage you to explore at your own pace. 
With our comfortable, affordable and tailored campervans, you can embark on a lifetime journey, creating unforgettable memories along the way. 
So, start planning what you will have fitted in your Free Spirit Campervan, and let the magic of France unfold before your eyes.
Bonne route, mes amis! (Safe travels, my friends!)
For more information about Free Spirit Campervans and how to make your exciting ramble through France a reality in a Free Spirit Campervan, call our friendly team today on 01243 649087