Easter holidays, campervan destinations, order now
Easter is quickly approaching, so it's time to come up with entertaining activities to keep the kids occupied and their creative juices flowing throughout the school break with the freedom to go, wherever you wish, in your campervan!
While most people envision their vacations in brighter climates, many frequently overlook the fact that England, one of the top tourist destinations in the world, offers a wealth of day trips and activities right outside our door.
By combining your transportation and lodging in a campervan, you can go to all of England's main tourist destinations while stopping along the way to shop, nip to the beach and grab a quick snooze.
You won't have to stress about keeping to schedules, returning to the hotel when the kids get weary or lifting large baggage stuffed with toys, books or baby supplies up to a room when you have a camper van.
Check out our guide to family-friendly brief guide to Easter events taking place throughout the country over the Easter weekend (7-10 April 2023).
Take a spring walk through Hinton Ampner
Hinton Ampner, Hampshire​​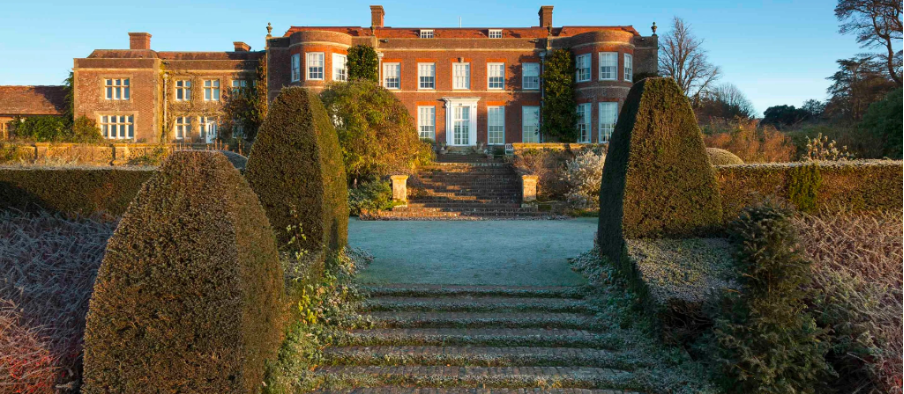 A fantastic Easter egg hunt will take place at Hampshire's magnificent country mansion over the Easter holiday.
Grab a map and set out to uncover all the eggs hidden throughout the grounds. Exploring the parkland studded with flowering trees and stepping through bluebell woods is a delightful way to get some fresh air.
At the finish, a chocolate award is waiting for you!
https://www.nationaltrust.org.uk/visit/hampshire/hinton-ampner
Crack the Easter Egg trail at Blenheim Palace
Blenheim Palace, Oxfordshire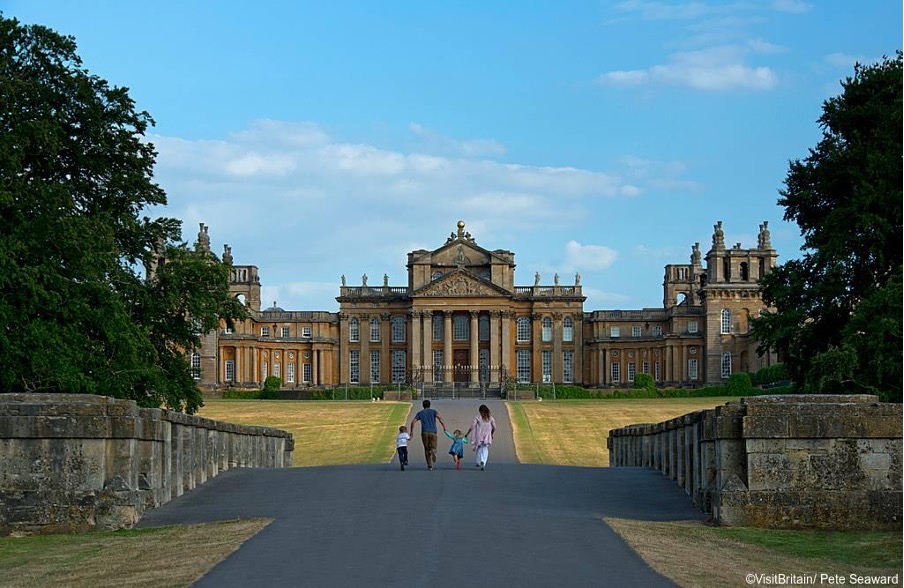 Over the long weekend, the magnificent Walled Garden at Blenheim Palace will be turned into an Easter fantasy.
Children can participate in various engaging experiences and games, including classes on circus skills, balloon modelling, and classic fairground rides. You'll have the opportunity to see the Easter Bunny and enjoy some laughs with Punch & Judy.
The Formal Garden will also host a chocolate-filled Easter path for children to enjoy.
​​https://www.blenheimpalace.com/whats-on/events/easter/
Have Easter-themed family fun at Hever Castle
Hever Castle, Kent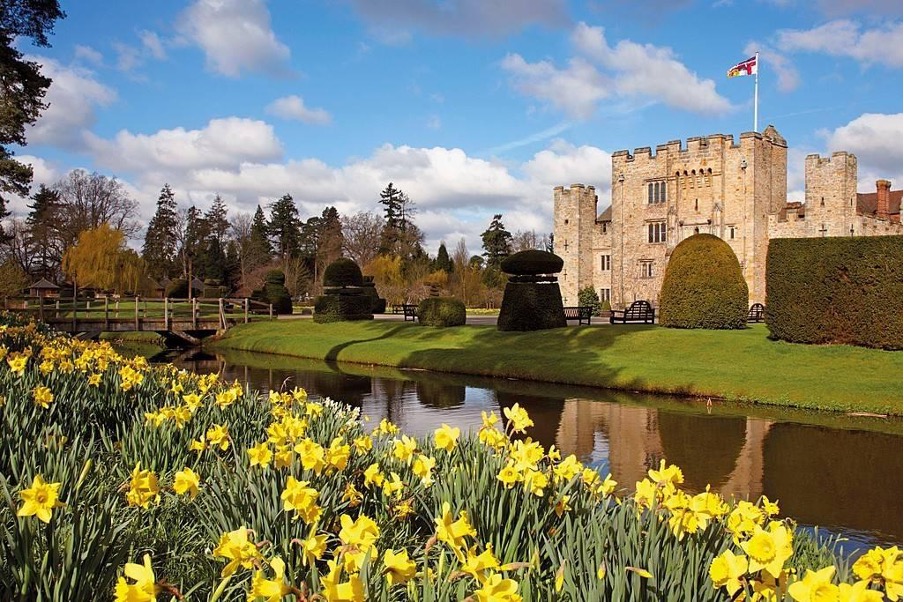 Visit the 'Garden of England' for some fantastic activities in the gardens of Hever Castle. Take part in the free Easter egg hunt to win your chocolate reward by hopping along the trail of vibrant carrots while keeping an eye out for the giant, golden carrot.
The famous water maze is there to be conquered, and you can introduce young children to the vibrant spring blooms, including late-flowering daffodils, camellias, and tulips.
https://www.hevercastle.co.uk/whats-on/categories/seasonal/
Get crafty at York's Chocolate Story
York's Chocolate Story, Yorkshire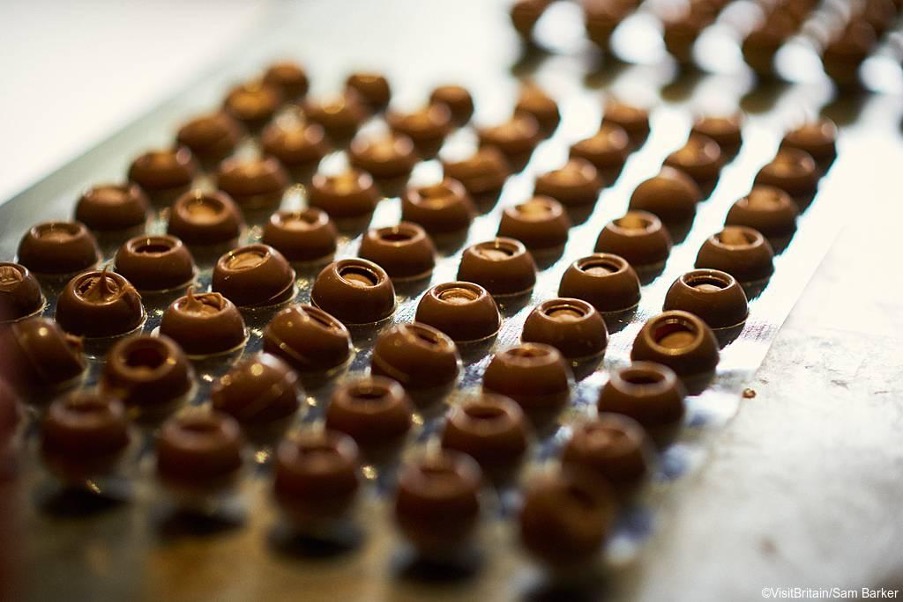 Take advantage of York's Chocolate Story's fantastic chocolate masterclass to get out and about in York at Easter.
Over the course of the holiday season, large and small kids (age 6 and above) can join experienced chocolatiers to discover the art of producing chocolate as they lead you through creating your own Easter egg. While enjoying a special hot chocolate, you'll have the opportunity to manufacture your own mouthwatering chocolate truffles. At the end of the day, you may take all your homemade delights with you. Just remember not to eat them all at once!
https://www.yorkschocolatestory.com/
Chocolate Adventure at Cadbury World
Cadbury World, Birmingham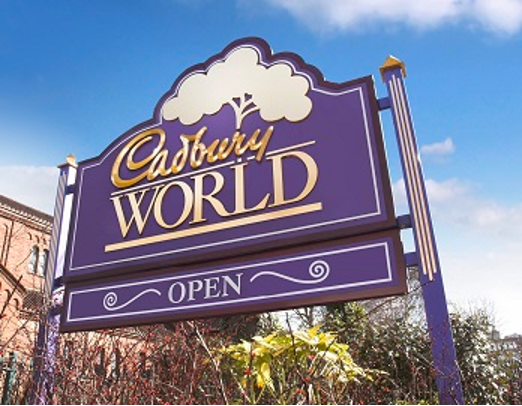 Visit Bourneville's finest chocolate factory at Easter to discover traditional chocolate-making techniques.
Learn how Cadbury chocolate was made by the talented Cadbury World chocolatiers guiding you through the traditional chocolate-making technique of tempering. Visitors also have the chance to get hands-on! Practice your chocolate piping skills at the demonstration tables. Doodle your name in chocolate & try your hand at traditional chocolate tempering. The Have A Go zone is not to be missed!
https://www.cadburyworld.co.uk/whats-on/upcomingevents
Campervans are more than just a vehicle. It's easy to come and go without having to stick to a daily schedule.
You may create your own adventures with a campervan!
Free Spirit Campervans
If you would like to embark on your own road trip adventure, get in touch with one of our friendly team members on 01243 649087. We'd be happy to guide you through the process of choosing your campervan!