Looking for the best new pieces of campervan equipment for your next adventure?
We believe there's no better way to travel and experience the world than in the comfort of your own campervan. Whilst our Free Spirit Campervans already provide everything you need to get started on your very own adventure, in today's blog, we're going to list our top 3 recommendations for essential campervan equipment to make your next journey even better!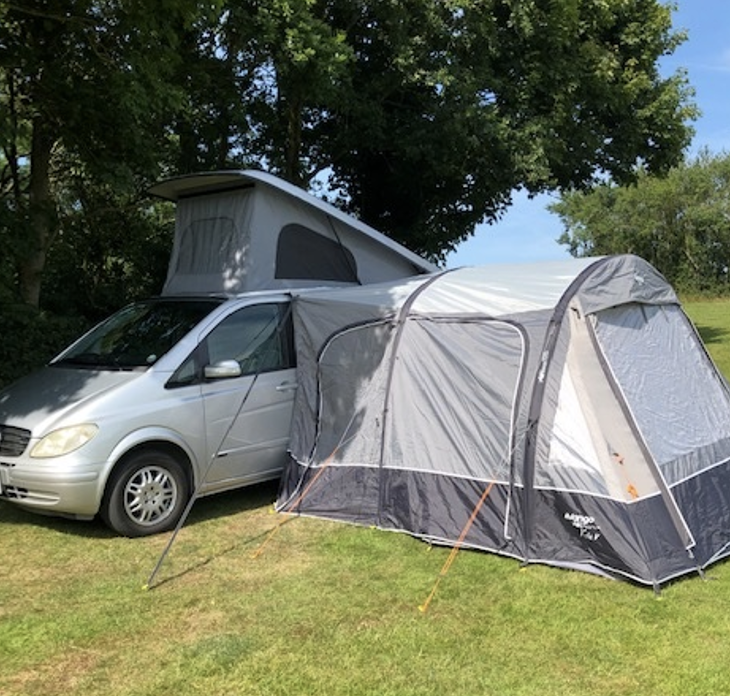 A drive-away awning is a key piece of camping gear for anyone living the van life! It allows you to expand the interior space of your campervan and create another 'room' for you to live inside whilst pitched up.
This is one of Ian's favourites, as it is easy to inflate and attach to the side of your Free Spirit Campervan, as well as being incredibly sturdy and well-made!
No matter where you are going, an awning should definitely be on your campervan essentials list as it helps to turn your campervan into even more of a home away from home.
One of Adrian's favourite pieces of camper van gear, the Ridge Monkey sandwich toaster is definitely one for your essentials packing list.
It's an excellent option for people looking for a piece of equipment that can really do it all when it comes to cooking tasty meals!
The pan features detachable cool-touch handles and a cutlery set that can be stored inside. It's perfect for toasting sandwiches and even serving up pies, calzones and pizzas when you're out and about!
3 – Portable Wi-Fi Device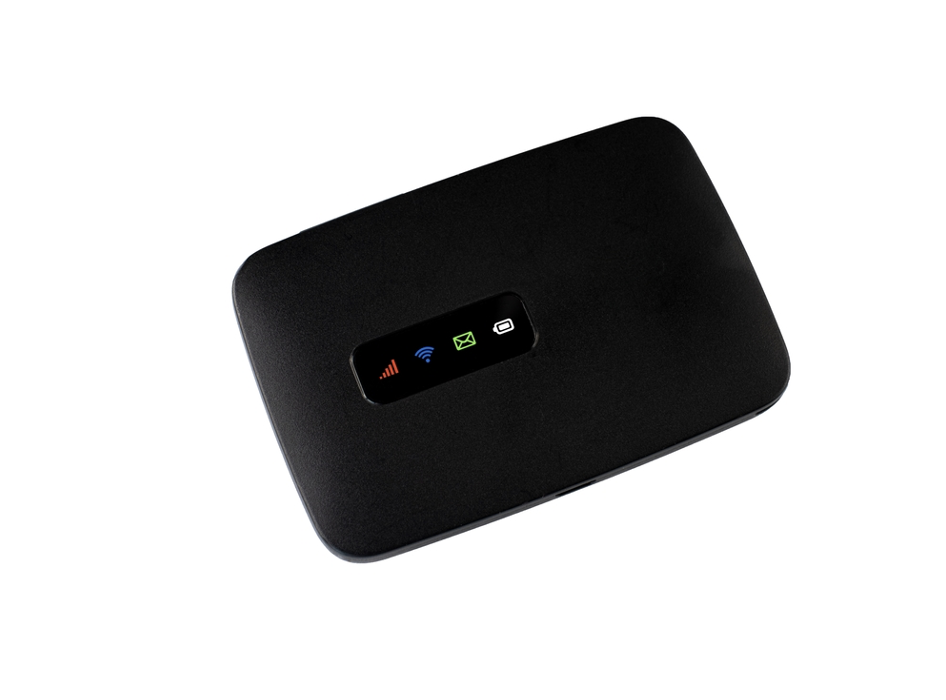 One of the best pieces of campervan equipment to bring on a road trip is a portable Wi-Fi device. They can often be more reliable than simply depending on phone signal and hotspots; they allow you to connect several devices at once so you can really settle in for the night when you're parked up.
There are many brands available to purchase, so we recommend having a look to see which type fits your needs best!
A portable Wi-Fi device can be especially useful for people looking to use their campervan as a real home-away-from-home or as a mobile base for working remotely, which has become very popular!
Who wouldn't want to wake up and work on the Cornish coast?
Most offerings can be run using batteries, or when you're on a campsite, you can make use of the electric hook-up and leisure battery that comes standard with every Free Spirit Campervan to power your Wi-Fi device.
We hope this list of some of our favourite campervan accessories has been useful and can help to make your next campervan adventure even more exciting!
This is only a small selection of some of the fantastic campervan equipment available out there, and if you'd like to learn more about some of our best recommendations, then please do give a member of our team a call today on 01243 649087.