The benefits of owning a campervan – do you know what they are? We might be a little biased, but we can't help ourselves!
The truth is, campervans are a fantastic addition to any lifestyle. From those looking to spend weeks or months exploring the open road or families wanting a convenient vehicle for weekends away and trips down to the shop. 
Today, we are going to share what we believe are five of the main benefits of owning a campervan. Maybe by the end, you'll be itching to take one of our bespoke campervan conversions for a drive?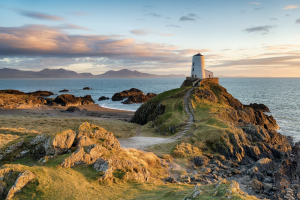 Freedom 
The main reason we love campervanning is thanks to the enormous freedom owning one brings you. 
Many of our lovely customers have gone on to complete road trips and adventures across the UK and beyond purely due to the convenience and freedom a campervan brought to their lives!
With a campervan, you really are able to step out of your door and go. No more queueing at the airport or waiting for trains to arrive.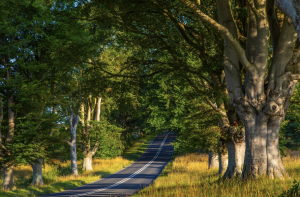 Money-saving
Many people fear owning and operating a campervan will be expensive and unsustainable, but we're happy to share that this isn't the case. 
In fact, many of our customers find that planning a holiday with a camper is much cheaper on average than having to splash out on expensive visas and plane tickets!
Not only is the fuel economy similar to a car, but in most cases, you can save on accommodation fees by simply parking up, rather than having to book a crowded campsite in advance. 
This means that when you own a campervan, your holidays effectively cost next to nothing, as you have the perfect vehicle to explore the UK and beyond.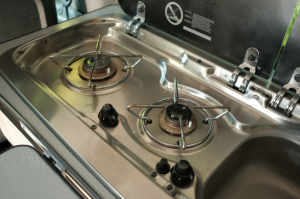 A second home on wheels
One of the main things people enjoy about owning a campervan is the fact that it acts as a second home on wheels. 
Of course, you can bring your creature comforts camping with you, but even the best tent is a rather unpleasant place to be in some of the inclement English weather! 
A campervan packs in the comforts of home, like our twin-burner cooker, full sink with running water, and onboard electrics thanks to our bespoke leisure battery – and it does all this in a compact and stylish way. 
To find out more about what our bespoke conversions include, have a look at one of our most popular models: https://freespiritcampervans.co.uk/campervans/mazda-bongo/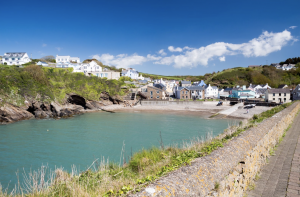 An Active Lifestyle
Another huge benefit of owning a campervan is the fact that it helps to facilitate a more active lifestyle. 
Imagine waking up on the Welsh coast and taking a stroll along the beach before cooking a delicious breakfast from the comfort of your campervan. 
With a campervan, the great outdoors really is… just outside the door! Research shows that even just a small amount of physical activity can have a big impact on our mental health. Reducing stress, improving energy levels, and helping to make you feel more positive.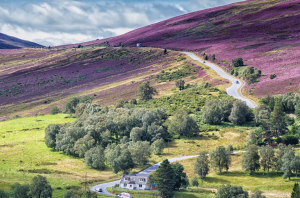 Value-holding
Finally, in a world where the used car market fluctuates daily, it's reassuring to know that campervans hold their value exceptionally well when looked after, with most selling for a large percentage of their original cost!
When you purchase your campervan, you can rest easy knowing that you have made a real investment. Whether you decide to pass it down in the family, or if there comes a point where you opt to change vehicle, you know that your investment will stand the test of time.
The Benefits of Owning a Campervan – Campervan Conversions Near Me
We here at Free Spirit Campervans have been carrying out conversion work for over ten years now, near the Sussex coast at Chichester. Our high-quality camper conversions, with real attention to detail, have become a beloved part of many people's families, and we are proud to be known as a conversion specialist in the southeast. 
To find out more about our vehicles or book a viewing to come and see one in person, please get in touch on 01243 649087, or email us at info@fscltd.co.uk.